We write one or two news story a week to keep you in the loop about what we're up to as well as what our real boss – Mother Nature – is up to. You can get an idea of the types of stories we write here. Now the GeoNet app will be able to notify you the minute we publish a story. The feature sits alongside our already existing notification of a 'volcanic alert bulletin' which we publish whenever a volcano gets a little exciting.
This feature is opt-in, so we'll only send you these news story notifications if you decide to receive them. For anyone wanting to cut down the time you spend on social media, but don't want to miss out on what's happening, this new feature in our app may be perfect for you.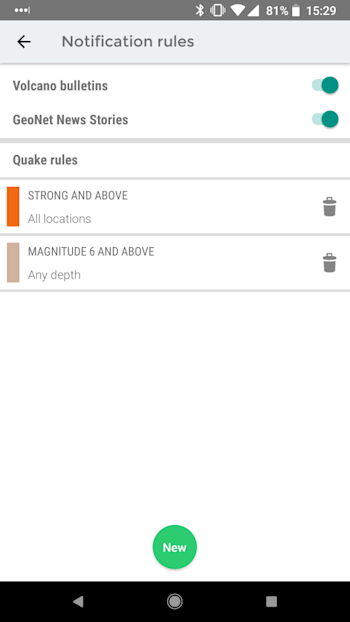 The app update will be rolled out over the coming day, so keep an eye out on your device for the update.
Our developers are hard at work on future updates to the GeoNet app. We've been testing and reiterating these upcoming updates with users to make the app more intuitive to use. Watch this space (or turn on the news notification feature) for an updated better app.
We always want to hear what our users have to say, so if you've got any feedback on this or other aspects of the app send us an email at info@geonet.org.nz or comment on Facebook or Twitter.