NEMA [National Emergency Management Agency] and GNS Science have assessed that there is no longer a threat of tsunami activity following the magnitude 7.3 earthquake east of the North Island. People who have evacuated may now return to their homes.
The first detection of waves on East Cape occurred at about 3am, and at Great Barrier Island at about 3:40am.
Details: M7.3 Earthquake - East of the North Island
The earthquake was felt throughout New Zealand and GeoNet received over 52,000 felt reports.
Our network of seismographs clearly show the shaking from the mainshock, and aftershocks throughout New Zealand.
The earthquake is in a similar area to the M7.1 East Cape earthquake in 2016, an area familiar with larger earthquakes with 40 events over M5.0 in the past 10 years.
Remember, Long or Strong, Get Gone.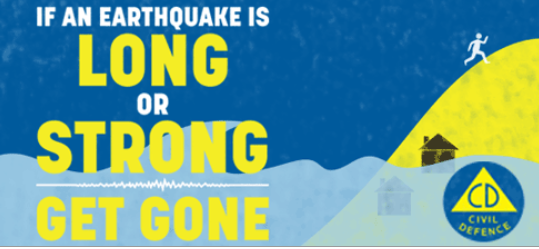 Drop, Cover and Hold during the shaking. Protect yourself from the earthquake first.
As soon as the shaking stops, move immediately to the nearest high ground, out of all tsunami evacuation zones, or as far inland as possible.
The National Emergency Management Agency (NEMA) have a great website with information on what to do before, during and after a tsunami. There you can also find tsunami evacuation zone maps for around New Zealand, and what supplies you need in an emergency.